Are you a thrill seeker who's looking to spice his or her life up? Well, there are a hundred reasons you should consider the tip of Africa; South Africa. Tell me, what makes an ideal holiday break means to you? Is it horse riding, hiking, meeting new people, new animals, or is it a lazy lunch in a new place or is it sunshine on a sandy beach?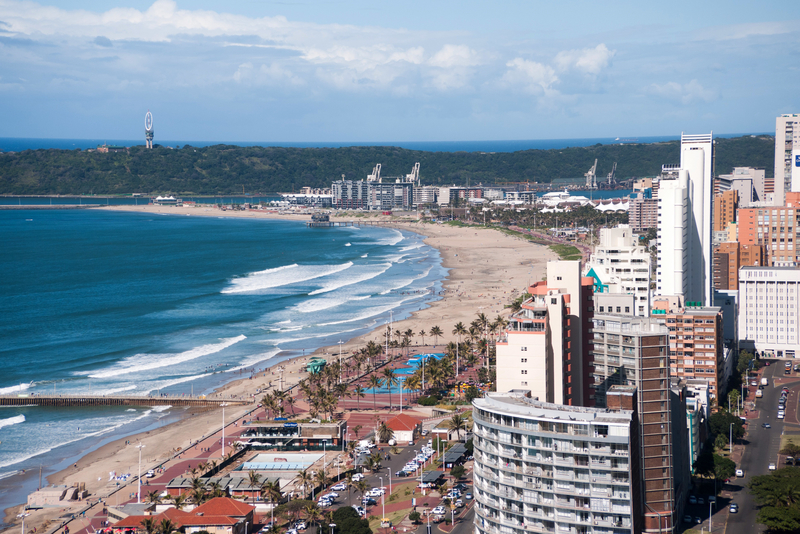 Well, whatever is, you are likely going to find it here in South Africa. The country's varied culture, hundreds intriguing wildlife, remarkable beaches, stunning scenery and many more will spoil you for choices. So where do you start?
1. Sun City Resort
Sun City is a perfect spot to start when you visit South African. Here you have a chance to explore the architectural marvel designed by the myth of a lost kingdom. The city was said to be the royal resident of the ancient kind, and this is very evident in the proportion of interior halls and rooms and sculpture details.
Here, you get a chance to take a royal bath and enjoy many outdoor adventures from water sports to golf, to the largest fastest zip-slide. Sun City is located on the North West of South Africa and just about two hours' drive from the capital city. Even better, it's a close neighbor to Pilanesberg game reserve, the most popular public game reserve in the country.
2. Blyde River Canyon
Blyde River Canyon is a must stop spot on the drive between Kruger National Park and Johannesburg. The park is one of the largest canyons in Africa with a rich diversity of wildlife and plantation. The waterfalls, glistening rivers, subtropical foliage, covered rock formation is just some of the things you will experience here. Game viewing can be quite rewarding, but the best way to exploring this spot is through a scenic driving route.
3. Durban Beaches
If you want to have the same experience, you did in Miami last holiday, but this time in African, then take cheap flights to Durban, whether you are from Cape Town or Johannesburg. Head to beaches just outside the city; the beaches are lively areas that are clean, safe and offer all entertainment for the entire family. It doesn't matter the time of the year; these beaches boast balmy weather all year round. Durban beach is a perfect spot for a leisurely walk and a sunset stroll.
4. Table Mountains
Located within a public park, this mountain provides a thrilling experience ever. It offers a phenomenal, bird-eye view from Cape Town, but there is much more that will meet your eyes on all directions. Peaking at 3560ft, this mountain offers you a 360 degree view if you trek on the top. Spend an evening on the mountain and see the sun, taking a dip in the Atlantic Ocean. From the airport, this spot is just a few miles, so all you need is a bus.
5. Victoria and Alfred Waterfront
Victoria and Alfred Waterfront is a fantastic entertainment that stretches two-harbour basins, which resembles the wharf in San Francisco. This reimagined waterfront district is one of the top tourist attraction spots in South Africa.
Millions of visitors flock here to experience hundreds of fish species from the Atlantic Ocean, other attractions like the clock tower, the Chavannes battery, and maritime museum and many more. Victoria and Alfred Waterfront is located 19 dock load in cape town, so you should not have a problem finding a means of transport from the city centre.
South African is among the largest countries in Africa, so there is so much to see. You shouldn't limit yourself to these, because transportation here is cheap and readily available. There are excellent roads, which makes it convenient to rent a vehicle. However, let these spots be your starting point the very first time you visit South Africa.