Last year, Warung Cikgu's Nasi Mmanggey opened up a new world of taste for me. I got hooked and it prompted me to look for alternatives that would not require me to travel to Puchong or USJ. Then I stumbled upon Nasi Cikgu Sue in Ampang.
Just to be clear, Nasi Cikgu Sue serves Nasi Kak Wok or Nasi Kak Wook which is a celebrated dish in Kelantan. It might look similar to Nasi Mmanggey (to normal people like us) but they are actually different in many ways. For some, it might be sacrilegious to even compare them so lets not go there.
According to the restaurant's manager who is also Cikgu Sue's daughter, her mother learned the Nasi Kak Wok recipe from Kak Wook 10 years ago. Kak Wook has always been an unselfish person and she's willing to pass down the knowledge as long as the original recipe is respected in full. Unfortunately, Cikgu Sue has been experiencing some health issues recently so the shop is now being managed by her family members.
As simple as it looks, Nasi Kak Wok is not that easy to replicate. Many traders see it as simply rice with ayam kunyit, curry gravy and sambal. So they would come up with their own version by guessing the recipe. But a proper Nasi Kak Wok has equal proportion of flavors and the sambal should not be too spicy.
A standard serving of rice and chicken costs RM5 which makes it a quick and economical meal. You can also opt for extra helpings of chicken or ikan tongkol (RM3) to make it a more satisfying experience.
If it's your first time eating here, I would recommend the chicken and fish combo @ RM8 with extra sambal. Although it does not provide an explosion of flavor like Nasi Mmanggey does, the overall combination is still delicious and won't leave you reaching for water all the time.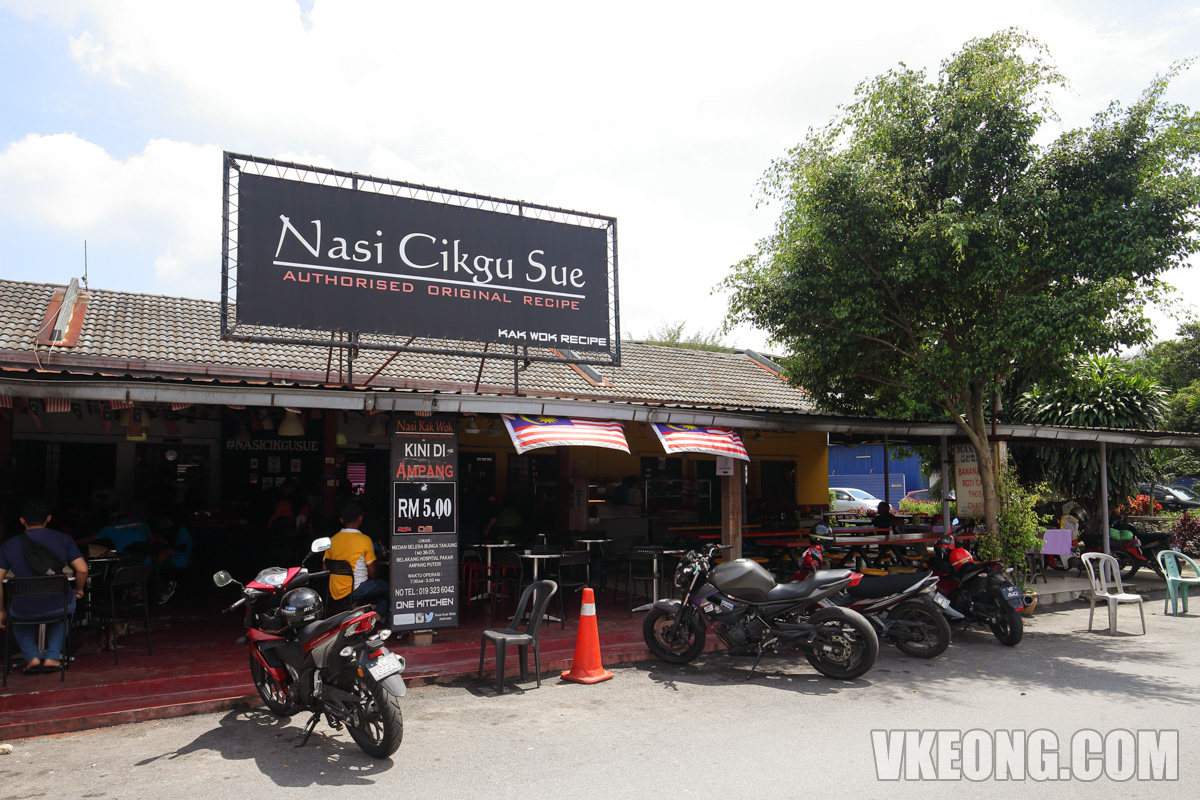 Nasi Cikgu Sue
Address: 36 & 37, Jalan Kolam Ayer, Medan Selera Bunga Tanjung, Ampang
Google Map: https://goo.gl/e2f3dP
Hours: 7.30am – 11pm (Closed every third Tuesday of the month)
Tel: 019-323 6042
Leave a comment: